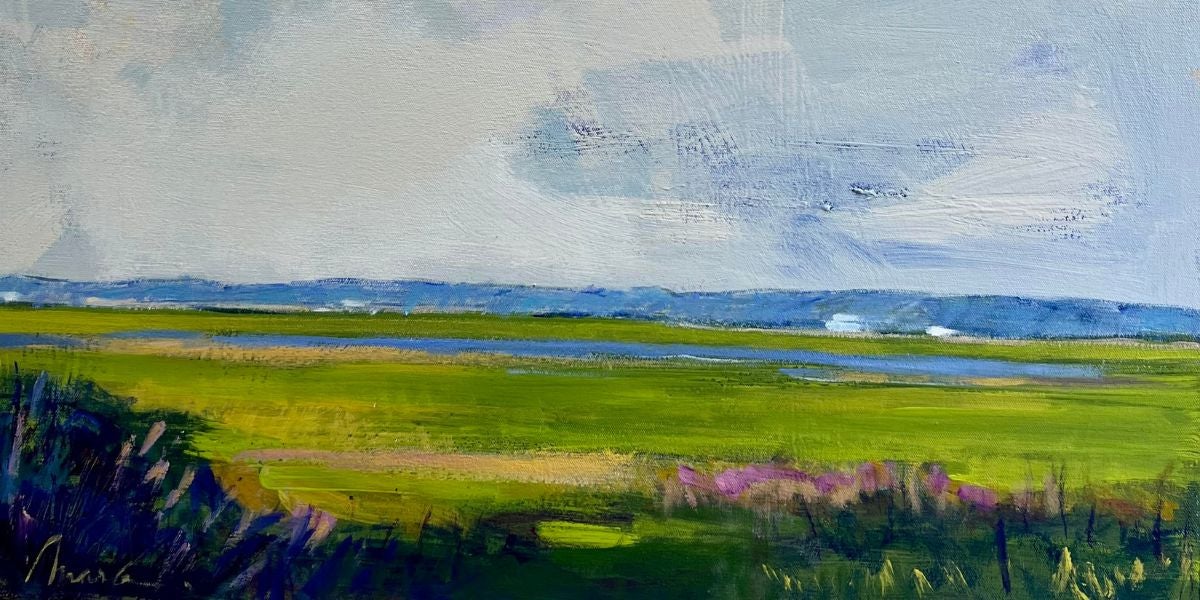 The Sheen Center
Silvermine Arts Center 100th Anniversary Exhibition
The Inner Light: An Art Exhibit of Artistic Expression and Spiritual Exploration
Date

September

4

-

29

, 2023

Location

Janet Hennessey Dilenschneider Gallery

Ticket Prices

No Admission Fee Required
Event Details
Opening Reception: September 7 from 5:30 p.m. to 7:00 p.m.
In September the Sheen Center celebrates the 100th Anniversary of the Silvermine Arts Center with an exhibition curated just for the Sheen featuring artwork from five Silvermine Guild artists including Sheen Center benefactor, Janet Hennessey Dilenschneider and Sheen Center Board Member, Lynn Mara.
The exhibition entitled, The Inner Light, will feature works of artistic expression and spiritual exploration. In addition to artwork by Dilenschneider and Mara, the exhibit will also feature works by Silvermine Guild members David Dunlop, John Harris, and Torrance York.
The mission of Silvermine Arts Center is to cultivate and encourage growth through the arts; to promote and showcase artists; and to provide arts education opportunities for the greater community.
Artists have been drawn to Silvermine since 1908, when visionary sculptor Solon Borglum established it as a place for artists to gather. Works of Solon Borglum can be found in the permanent collection at the New Britain Museum of American Art, at St. Mark's Church in New York City, and at the Silvermine Arts Center. Founded in 1922 as the Silvermine Guild of Artists, the artists formally incorporated in 1924, and established the Silvermine School of Art.
Located in New Canaan, CT in the historic Silvermine area (which incorporates parts of three towns – New Canaan, Wilton and Norwalk), today The Silvermine Arts Center includes the School of Art, founded in 1924; the Silvermine Guild of Artists with nearly 300 juried artist members; and five galleries presenting contemporary exhibitions and sponsoring prestigious regional and national competitions. The Center also sponsors Art Partners, an outreach program offering free and subsidized curriculum-based art classes in the neighboring Norwalk and Stamford schools.
Janet Hennessey Dilenschneider Gallery Hours
Monday – Friday 11:00 a.m. to 6:00 p.m.
Saturdays 12:00 p.m. – 6:00 p.m.
Gallery entrance located on Elizabeth Street.