8beats Roundtable and Screenings
The Sheen Center for Thought & Culture in association with Docs/ology Films, the presenting partner of the "8beats" anthology — a series of 8 shorts by Catholic filmmakers inspired by the Beatitudes — will host a roundtable on Wednesday, March 3 featuring filmmakers and talent, moderated by David DiCerto, Interim Executive Director of The Sheen Center. They will discuss the concept behind the series and the unconventional yet timely treatment of the Beatitudes in these films which focus on humanity's brokenness and the less-traveled roads to redemption.
For four consecutive Fridays, beginning on March 5, The Sheen Center will screen select films featured in the 8beats anthology. Trailers for each of the films are available below. 
Please note the films in the anthology explore mature themes that are not appropriate for children or young teens.
Click here on Friday to view the film. View the screening schedule below. 
8beats Roundtable March 10
 at 3pm moderated by David DiCerto on YouTube.com/SheenTalks and Facebook @SheenCenter.
Roundtable guests will include:
Samuel Sorich — Executive Producer of "8beats" and a contributing filmmaker Natalie Cordray — Claire McKenna, Producer Sean Schiavdlin — 2AM Lullaby, Director Deniz Demir — Simon's Agony, Director (former Sheen Center resident artist)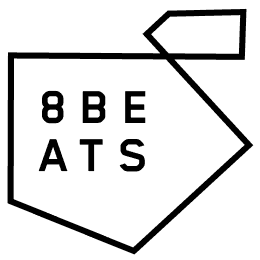 The 8beats films are immersive art pieces that are refreshing, thoughtful, and, at times, controversial. They seek to break down the barriers society has built to separate us by telling multi-dimensional stories that engage human complexity and our fallen brokenness rather than shy away from it. These films seek to inject empathy, start dialogue, and reassure us that, at this moment in time, hope isn't just possible—it's present. Thematically, 8beats seeks to look back at ancient wisdom in order to move forward in radical compassion and deeper humanity.
Four Featured Shorts from 8beats
Simon Agony's March 5
Simon's Agony is a short film about vocation. A meditation on the first Beatitude and inspired in varying degrees by personal experience, Jungian archetypes, and cinematic mysticism, the film's trajectory follows Simon, a middle-aged sickly sculptor, who begins a commission to create a massive sculpture (to be cast in bronze) without the commission having yet been funded. Simon has neither the strength, nor the physical space, nor the resources to take on the project, but he is driven forward by an inexplicable desire to complete the piece.
Almost Home March 12
A truck driver and young boy console one another after becoming separated from their families by impossible distance.
Claire McKenna March March 19
Claire McKenna is a young woman with a history of addiction. After years of isolating and degrading herself through her addictive behavior, she hit bottom by feeding a heroin habit while trespassing in an empty apartment. She was arrested, charged, and sentenced to rehab and probation – ultimately beginning what one hopes is her path of recovery. Today, Claire is home for her first day of probation. While waiting anxiously to meet her parole officer, she makes a discovery from her old life that puts everything into question. To the outside world, Claire's battle is small, even invisible, but internally it is a fierce fight to stay sober, honest, real, alive. 
2AM Lullaby March 26
At an old theatre in Austin, TX, a stage performer sings a nightly lullaby to herself after the glitter has faded and the makeup has been wiped off. A night janitor from far away secretly hears her song as he works alone. A chance encounter between them could forever change their destinies.