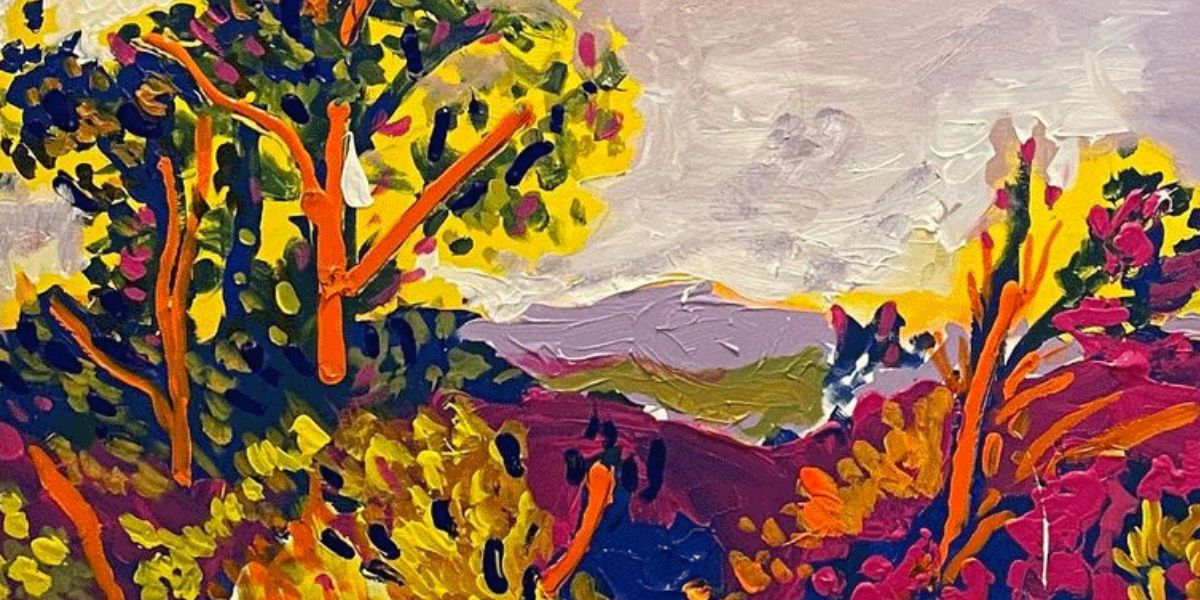 Gallery Exhibition | Free Admission
An American Story: Friends, Families & Stories
Curated by Rex Hausmann
Date

January

10

-

26

, 2023

Location

Janet Hennessey Dilenschneider Gallery
Event Details
Opening Reception: Thursday, January 12 | 6:30 p.m. to 8:00 p.m.
"Greater love has no one than this: to lay down one's life for one's friends" John 15:30.
San Antonio-based painter, Rex Hausmann, returns to the Sheen Center to celebrate fellow artists of faith – and longtime friends -- who, in playing meaningful roles in his creative and spiritual journey, have been part of his "American story."
A former Sheen Center artist-in-residence who had a career-changing solo exhibit at the center in 2019, Rex proposed curating this show as a way of providing these talented artists from across the country a similar opportunity to showcase their work in the heart of New York City. In doing so, Rex hopes to highlight the American stories of those featured -- diverse in their backgrounds, styles and chosen medium -- whose support and fellowship inspired him over the years.
"The places have changed, yet things that do not change are my family and friends."
Taken together, the exhibit is both eclectic and unified on a deeply personal level. Contributing artists include:
Tyler Butcher
Alain Gakwaya
David Almaguer
Louis Vega Trevino
Jesse Moreno
Steven DaLuz
Darin & Shannon White
Monique Leahy
Don Lisy
Rex & Gene Hausmann
Gabriel Delgado
Denise Gutierrez Homer
Marc Wiegand
Paul Martin
Contemporary artist Rex Hausmann is a San Antonian, who started his art education at UTSA graduating from Savannah College of Art and Design on scholarship with a BFA in painting (2006) and an MFA in painting (2016). His artist philosophy remains simple "Grow Where You Are Planted" displayed behind Phebe, the bougainvillea, on the front his family buildings at The Hausmann Millworks: A Creative Community in down town San Antonio. Rex has shown and lectured nationally and internationally, appearing in many speaking functions including TEDx San Antonio at Trinity University, McNay Museum of Art, The San Antonio Museum of Art, and The University of Texas at San Antonio as well as The Spencer Museum of Art. He has shown work at The Smithsonian in Washington DC, The Institute of Texan Cultures, Neiman Marcus, The Lawrence Art Center and The Cloister at Sea Island Resort. He has spoken on National Public Radio many times across the United States. His home base remains in San Antonio, Texas at The Hausmann Millworks: A Creative Community where he gardens, teaches and paints daily and enjoys a cigar with friends every so often.