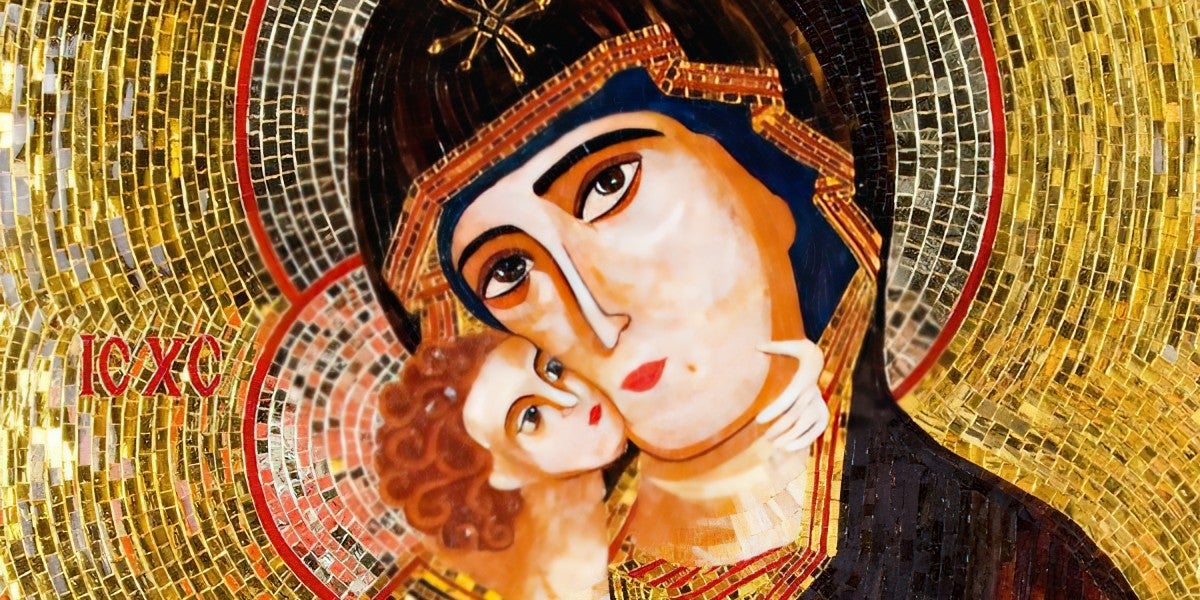 Gallery Exhibition | Free Admission
Peace On Earth
Icons by Ukrainian Artist Oksana Prokopenko
Date

December

3

, 2022

-

January

6

, 2023

Location

Janet Hennessey Dilenschneider Gallery
Event Details
The Janet Hennessey Dilenschneider Gallery will be closed from December 21 through December 25. The Gallery reopens on December 26 at 11:00 a.m.
Just in time for the Advent and Christmas season, this stunning exhibit features mosaic icons created in the tradition of Byzantine masters. Exquisitely fashioned from tiny bits of colored glass fit together to bring forth a divine image, the icons are created by Oksana Prokopenko, a Ukrainian artist. They offer radiant reminders that, despite the darkness in our world, a Light still shines and is not overcome.
Oksana Prokopenko was born and raised in Ukraine. She was educated at the Kyiv-Mohyla Academy, one of the top three universities in Ukraine, and at NYU. She studied formal art practices at NYU, SVA and with Philip Vanderhyden. Oksana has a cross-disciplinary practice in which micromosaics, painting and sculpture overlap. Rooted in the ancient contemplative practice of icon-writing and inspired by the current research in chaos theory, Oksana's work explores the interaction of human and divine. Oksana's artworks have been acquired into the permanent collections of museums in the USA and Italy, religious communities and private collections. Exhibition curated by Patricia McGuinness.
Janet Hennessey Dilenschneider Gallery Hours
Monday – Friday 11:00 a.m. to 6:00 p.m.
Saturdays 12:00 p.m. – 6:00 p.m.