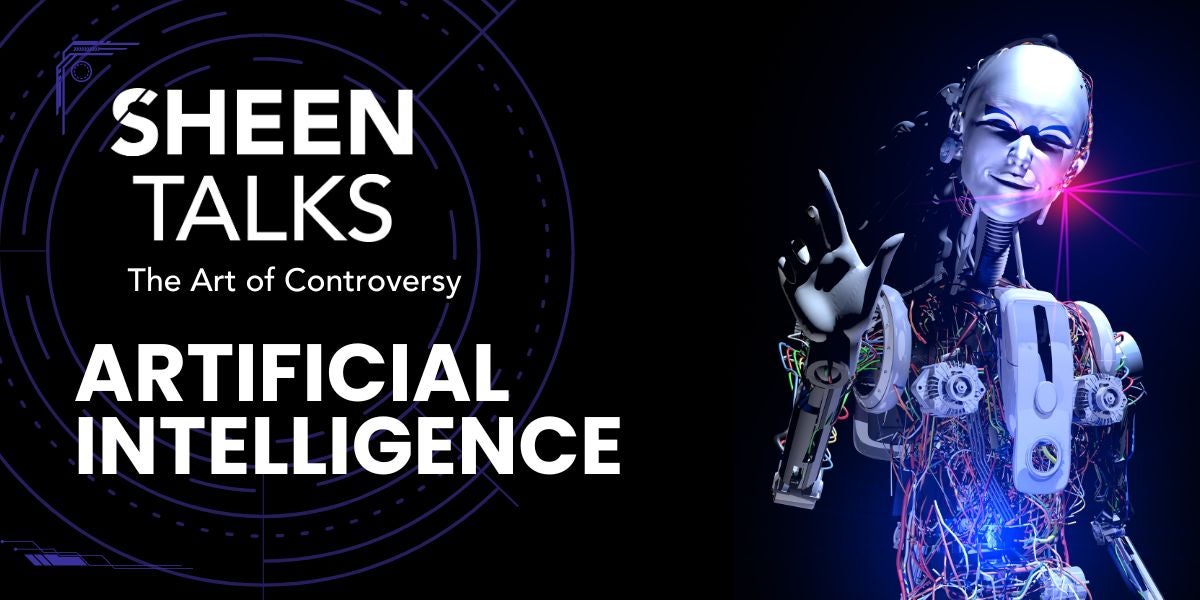 The Sheen Center
The Art of Controversy with Gloria Purvis
Artificial Intelligence and Human Spirituality
Date

October

11

, 2023

Event Starts

7:00 PM

Location

Loreto Theater

Doors Open

Approximately 30 minutes before showtime.

Ticket Prices

$26 (including fees)

Availability

On Sale Now
Event Details
Few topics are more hotly contested than artificial intelligence. From the current chatbot craze to sci-fi scenarios of futuristic terminators, opinions are wildly divided. The Vatican recently announced A.I. will be the theme of next year's World Day of Peace. But what exactly does the Church have to say about the potential benefits and dangers of A.I. and the moral questions its growing presence raises? How does it impact our understanding of what it means to be human? And what kind of brave new world will emerge? Will it enhance spirituality or are we programming our own extinction?
Additional Ticket Information
Seniors, students, veterans, clergy, and employees of the Archdiocese of New York receive a $5 discount on tickets with valid ID. Please contact our box office at info@sheencenter.org or call (212) 219-3132 for more information and to purchase tickets.
About the Art of Controversy
Moderated by Gloria Purvis, host of The Gloria Purvis Podcast from America Media Sheen Talks honors the spirit of Venerable Fulton J. Sheen's words and the wise counsel of G. K. Chesterton that an ugly "quarrel" should never interrupt a good "argument."
The Art of Controversy leans into important and timely discussions about Catholic faith and culture. Bringing together guests of differing views, the series will lead with civility, inclusiveness, and a willingness to listen, neither shying away from the teachings of the Catholic Church nor the charitable love with which the faithful are called to proclaim them. And always leading with a spirit of hope, not fear.
Sheen Talks are part of the Sheen Center's "Catholic Life" programming which is designed to explore the many facets of the Catholic faith and Catholic cultural identity. Topics are paired with speakers to elicit lively, deeply informed conversations that explore the range and depth of the Catholic experience from ancient times to the present.
Gloria Purvis is an author, commentator and the host and executive producer of The Gloria Purvis Podcast. Through her media presence, she has been a strong Catholic voice for life issues, religious liberty, and racial justice.
She has appeared in numerous media outlets including The New York Times, The Washington Post, PBS Newshour, NPR, Newsweek, and Catholic Answers Live and hosted Morning Glory, an international radio show.
She recently debuted a video series entitled Racism, Human Dignity and The Catholic Church through the Word on Fire Institute.
She is the Inaugural Pastoral Fellow at the McGrath Institute for Church Life at Notre Dame University and recently received an Honorary Doctorate in Humane Letters from the University of Portland in Oregon.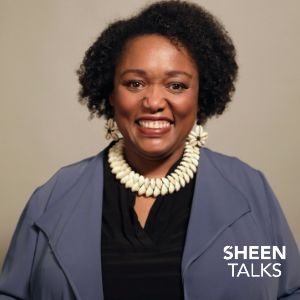 Rev. Sam Sawyer, S.J., Editor in Chief, America Media
John Slattery, Director, Grefenstette Center for Ethics in Science, Technology, and Law, Duquesne University
Joseph M. Vukov, Phd, Associate Director, The Hank Center for the Catholic Intellectual Heritage, Loyola University of Chicago (joining virutally)
Noreen Herzfeld, Phd, Professor of Theology and Computer Science, College of St. Benedict | St. John's University, Minnesota (joining virually)